Our mission is to commit to being outstanding in everything we do – never settling or lowering our standards, operating with the utmost integrity, and making a positive impact on the lives of the people we work with.
Storage & Infrastructure Practice Area
Jordan Rayboy has been specializing in the storage and data center infrastructure market since 2000, and personally leads this practice for RayboyIS.
Our commitment to this niche has resulted in us becoming the go-to search firm when our clients have urgent and critical needs, or when candidates want to advance their career. RayboyIS specializes by the FILL Methodology, allowing for market mastery within the Storage and Data Center Infrastructure space.
What is FILL?
Functional Expertise: Sales (Direct, Channel, OEM, Inside), Marketing (Product Marketing, Product Management, MarComm, Technical Marketing), Business Development and Alliances, Leadership, Field Engineering (Presales and Post/Delivery/PS), Leadership roles across all functions
Industry focus: Storage and Data Center Infrastructure technologies (Virtualization, Networking, Cloud)
Location: All Primary and Secondary Markets Across North America, Commercial and Public Sector. Deep expertise in SLED and Federal (Civilian, DOD, Intelligence Community, Federal Systems Integrators)
Level: VP to Individual Contributor
This laser focus has allowed RayboyIS to establish relationships with key players across the Storage & Data Center Infrastructure markets, ensuring successful win-win engagements for both clients and candidates.
Areas of Expertise
| | | |
| --- | --- | --- |
| Data Storage | Data Security | Video Surveillance Storage |
| Cloud Storage | Backup, Recovery, Archiving | Tape & Optical Storage |
| Object Storage | Storage Systems- SAN, NAS, RAID | Structured & Unstructured Data |
| Software Defined Storage | NFS & CIFS | IoT – Internet of Things |
| HCI – Hyper Converged Infrastructure | All Flash Arrays | DevOps |
| Data Protection | Data Management | Artificial Intelligence & Machine Learning |
| NFV – Network Function Virtualization | Storage Management | Virtualization |
| OEM, Channel, Distribution | Primary & Secondary Storage | Networking |
| Data Analytics | SD-WAN | Connectivity – Switch, HBA, Interface |
Client Testimonials
"Jordan and his team has placed over twenty Sales, Pre Sales, Marketing and executive management personnel with me over the past 5 years and 2 companies.  I have always felt we received great value for the fees charged and the talent Jordan comes up with continues to surprise us.  I will continue to work with Jordan wherever my travels take me."
– Bob Fernander,  CEO, Gnodal
"As a hiring manager, I have had the opportunity to work with Rayboy IS for more than a decade. I get bombarded every week with calls from recruiters and headhunters but when you find one that works you stick with him. Jordan is that guy. Consistently providing top quality candidates whenever I need it and reducing the likelihood (and high expense) of a mis-fire on a new hire. Rayboy and crew have my highest endorsement."
– Mark Glasgow, VP-WW Sales, Solidfire
Candidate Testimonials
"Dear Jordan, I am truly appreciative of all the effort you put in in placing me at Pivot3. You were unbelievably responsive and attuned to the needs of both the company you represented and me as the candidate. Your honesty and transparency around the process is unique in your space and sets you apart in terms of how a recruiting company should operate. I would recommend you to any company or canidate as key partner to bring new talent into an ogranization. I look forward to working with you in the near future when I look to grow the team. Thank you!"
– Paul Kaeley, VP/GM Services
"I have worked with Jordan for over 15 years and cannot emphasize enough the high level of professionalism, expertise and knowledge in the IT sector that Jordan continues to provide, An understanding of a person's career background and the right role that person could fit into is excellent. I continue to be very impressed with Jordan's attention to detail and dedication. Thank you again Jordan"
– John Joyce, Regional Sales Manager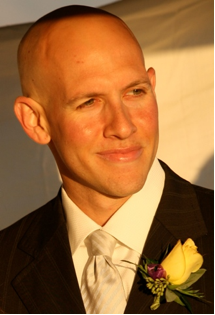 Hits: 10814