At RayboyIS, we conduct every search with a project team approach, delegating responsibilities between the search consultant, project manager, and research team. We understand what it takes to find the perfect skillset and personality match between candidate and potential employer. Our expert team has the skills and experience to reliably deliver outstanding results in record time.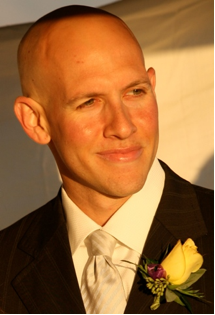 Jordan Rayboy has always taken the road less traveled. He began his recruiting career with MRI in 2000, and by 2005 was ranked Top Ten globally out of 5,000 recruiters. The following year, Jordan struck out on his own, forming Rayboy Insider Search – the nation's leading executive search firm in the cybersecurity, data storage, and data center infrastructure marketplace. He joined the Pinnacle Society in 2009, and has served on their Board of Directors and as Member Education Chair.
Being an impatient type-A recruiter, Jordan long ago abandoned the deferred life plan (slave, save, retire). By building an effective virtual team and leveraging technology, Jordan has run his firm for over a decade while traveling full-time in a tour-bus RV with his wife Jeska, their three dogs, and their daughter Ryder. They've covered the majority of the U.S. and Canada during their adventure while living their dream every day.
Through Jordan's numerous presentations at NAPS conferences, state associations, and training videos on Next Level Exchange, he has inspired countless recruiters to raise their game and make their dreams a reality as well.
Jeska Rayboy began her recruiting career with MRI in 2005. The following year, her and Jordan struck out on their own and formed Rayboy Insider Search. Jeska serves as the company's COO, ensuring that the business runs smoothly, and keeping the rest of the team focused purely on delivering results. She has a natural curiosity for understanding people and their drivers, giving her appreciation for the goals, problems, and needs of our clients and candidates. Jeska has a Bachelor of Science degree in Marketing and International Business from the University of Florida (Go Gators!)
Christina Martin
Director of Research and Administration
Christina Martin began her recruiting career with MRI in 2000 as an Office Manager. In 2007, she reunited with Jordan when she joined RayboyIS in a similar role. By 2009, her responsibilities expanded to include ownership of all research for the firm. In 2018, armed with 18 years of recruiting industry knowledge under her belt, Christina once again took her career to the next level, diving into the market head-first as a Project Manager. Christina has an extreme passion for fitness as well as serving others at her home church. She believes that life should be lived with an attitude of gratitude and loving those who have been placed in her path.
Wes Martin
Search Consultant - Storage & Infrastructure
Wes Martin joined the RayboyIS team in 2019 as a Search Consultant in the Storage & Infrastructure Practice. Wes brings more than fifteen years of executive recruiting experience across multiple industries, and is based in Denver, CO. Most recently, he spent the past nine years helping lead the Oil & Gas practice for High Country Search Group, placing senior executives in engineering, geology, and land related functions. Prior to that, Wes cut his teeth in recruiting for five years placing Accounting & Finance professionals while at Robert Half. He is a recovering CPA himself, having started his career as a Sr. Tax Consultant at Ernst & Young. Wes graduated with both Bachelors & Masters degrees from Baylor University. On a personal note, he's been playing golf his entire life, and still competes in CGA & USGA events. He's also an avid skier, and loves making turns with his kids out at Winter Park.
Andrew Alexander
Search Consultant - Cybersecurity
Andrew Alexander joined the RayboyIS team in 2019 as a Search Consultant in the Cybersecurity Practice. Andrew brings over 15 years executive recruiting experience, most of it specializing in the power and energy performance contracting industry. His ability to think unreasonably, appetite for knowledge, and a great sense of humor has created a unique path to success. Andrew's recruiting career began with MRI in 2003 as a generalist. For two years, he successfully placed people in 14 different industries with a ridiculously painful interview to placement ratio, over twice the national average. That bloodbath taught him a few things. First – be a specialist. Second – he is not a fast learner. And lastly, he can knife fight. The tenacity to make it through those first years as a recruiter earned him the respect of his peers and invitations to speak nationally at numerous recruiting conferences. Andrew quickly became his office's billing manager and trainer to 12 recruiters across multiple industries. After a year of training top performers to be successful, he refocused his recruiting efforts on one discipline, and was quickly competing at a national level. Within the year, he was ranked in the Top Three Power and Energy recruiters in the global brand. Andrew graduated from Sacramento State University earning his Bachelor's in Business Administration, with a concentration in marketing and a minor in economics. Andrew is fluent in Spanish and has lived in South America, Hawaii, all over California, Austin, and Dallas. When not recruiting, he likes to pick up heavy stuff and put it down.
Hits: 1908