Meet Team at RayboyIS
At RayboyIS, we conduct every search with a Project Team approach, delegating responsibilities between the Account Executive, Project Delivery team, and Research team. We understand what it takes to find the perfect skillset and personality match between candidate and potential employer. Our expert team has the skills and experience to reliably deliver outstanding results in record time.
Jordan Rayboy – CEO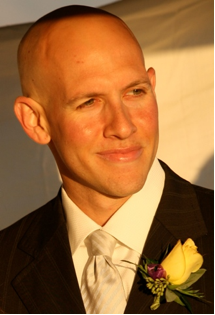 Jordan Rayboy has always taken the road less traveled. He began his recruiting career with MRI (Management Recruiters International) in 2000, and by 2005 was ranked Top Ten globally out of 5,000 recruiters. The following year, Jordan struck out on his own, forming Rayboy Insider Search – the nation's leading executive search firm in the Data Storage, Virtualization, Networking, and Cloud Infrastructure marketplace. He joined the Pinnacle Society in 2009, and has served on their Board of Directors and as Member Education Chair.
Being an impatient type-A recruiter, Jordan long ago abandoned the deferred life plan (slave, save, retire). By building an effective virtual team & leveraging technology, Jordan has run his firm for over a decade while traveling full-time in a tour-bus RV with his wife Jeska, their three dogs, and their daughter Ryder. They've covered the majority of the US and Canada during their adventure while living their dream every day.
Through Jordan's numerous presentations at NAPS conferences, state associations, and training videos on Next Level Exchange, he has inspired countless recruiters to raise their game and make their dreams a reality as well.
Jeska Rayboy – COO
Jeska Rayboy began her recruiting career w/ MRI (Management Recruiters Interntaional) in 2005. The following year, her and Jordan struck out on their own and formed Rayboy Insider Search. Jeska serves as the company's COO, ensuring that the business runs smoothly, and keeping the rest of the team focused purely on helping clients and candidates succeed. Jeska has a Bachelor of Science degree in Marketing and International Business from the University of Florida (Go Gators!)
Outside of work, Jeska is passionate about Health in all forms, from yoga to wild-crafting for medicinal herbs. She has a natural curiosity for understanding people and their drivers. This gives her appreciation for the goals, problems, and needs of our clients and candidates.
Christina Martin – Director of Research/Administration
Christina Martin began her recruiting career with MRI (Management Recruiters International) in 2000 as an Administrative Assistant. In September of 2007, Christina reunited with Jordan when she joined RayboyIS as Office Manager. By 2009, her role grew to include ownership of all research for the firm.
Christina holds an extreme passion for fitness as well as serving others at her home church. She believes that life should be lived with an attitude of gratitude and loving those that have been placed in her path.
Amy Jackson – Project Director
Amy Jackson joined the team at RayboyIS in November 2007, and has helped our clients hire hundreds of professionals across the Storage, Virtualization, Networking, and Cloud Infrastructure markets. Prior to joining RayboyIS, she started her recruiting career with Banister International, a division of CDI. Her focus was on placing C-Level Executives, Brand Managers, and Engineers in the Consumer-Packaged Goods and Supply Chain Management industries. Amy holds a Bachelor of Science degree in Food and Resource Economics from the University of Florida.
Amy has taken her recruiting practice mobile, and currently resides in Western Colorado. She has a passion for travel and culture, and can be found hiking mountains and camping throughout the Western U.S. when not on the phones.
Mark's recruiting career began when he joined Rayboy Insider Search in March of 2011 – a critical and disruptive period for the IT space – as Infrastructure Convergence exploded. Mark's focus on filling leadership, sales, and field engineering searches with organizations that piece together Storage, Networking, Compute, and Virtualization has given him crucial insight into what would become the dominant focal points of technology today: Cyber Security & Cloud.
Armed with the experience of placing well over 100 candidates into fast paced technology firms in growth mode, Mark is now leading the charge in building the Rayboy Insider Search Security Practice.
Read Mark's Cyber Security recruiting practice overview.
Jessica Lewis – Account Executive

Jessica Lewis joined the team at RayboyIS in July of 2017 as an Account Executive. Prior to this, she spent 16 years in the hospitality/restaurant industry. She has Bachelors degrees from both University of Texas at Austin and Belmont University in Nashville, and is a Texas Exes Lifetime member. Born and raised in Texas, she absolutely loved living in Nashville, but there's no place quite like home.
She is a fan of nearly all sports, in particular football. Jessica enjoys spending time outdoors and loves live music, but enjoys spending time with her husband and daughter above all.
Zach Stein– Account Executive
Zac Stein joined the RayboyIS team in October 2017. Prior to beginning his career in recruiting, he worked in several other capacities and industries such as financial advising, small business consulting, and project management. Most recently, he was responsible for financial oversight and management of the operating budgets for multiple cancer research laboratories at the Massachusetts Institute of Technology. 
Zac has always had an entrepreneurial spirit, and firmly believes that we should all work to live, instead of living to work. His hobbies include practicing the bass guitar, strategy games, and cooking.